Careers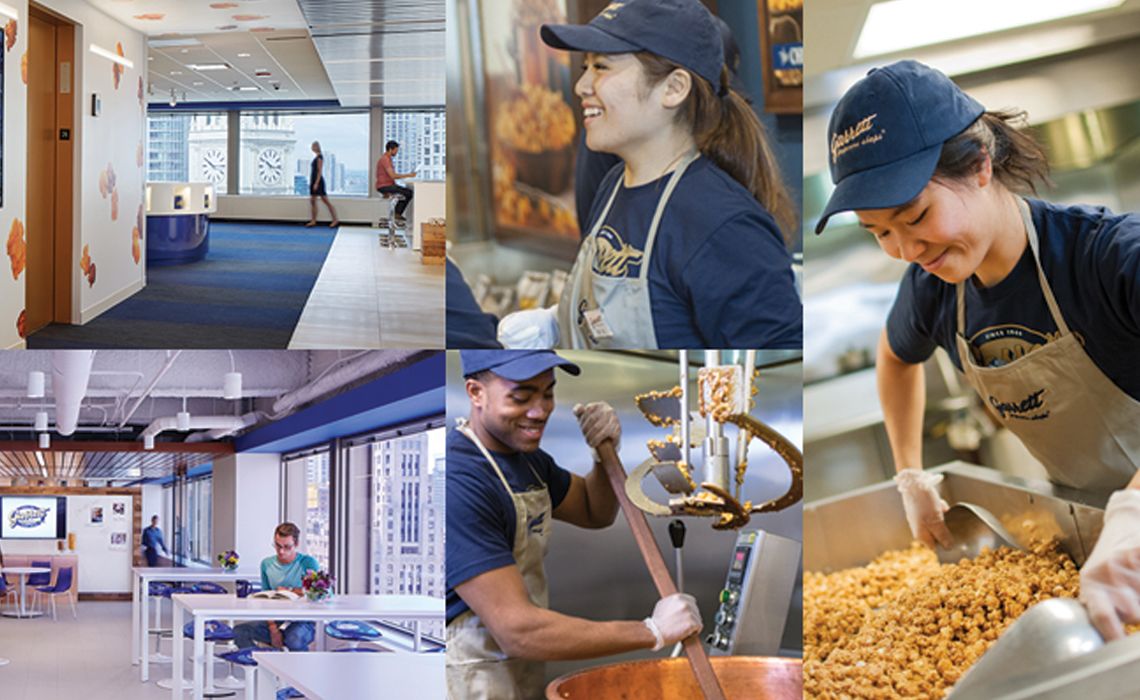 Thank you for your interest in joining the Garrett Popcorn Shops® Team. Whether you enjoy working in front of guests or behind the scenes, Garrett Popcorn Shops® provides a great opportunity to be part of a rich tradition of great tasting popcorn, of passionate customers and of a growing company. We are pleased to offer flexible schedules and competitive pay with benefits. We are committed to our team, to creating an unparalleled customer experience and to developing shop leadership from within.
UPDATE March 19, 2020: We're happy that you're interested in joining our team. We are closely monitoring the ever-changing information related to the coronavirus (Covid-19) situation and have decided to pause all hiring and onboarding for all Shop and kitchen locations. We will reevaluate our hiring needs once conditions normalize. We will provide updates on this page as new information becomes available.
---
INTERESTED IN JOINING THE GARRETT® FAMILY?
For corporate career opportunities please contact: [email protected]
For job opportunities in a shop please contact: [email protected]
---