Meet the Chef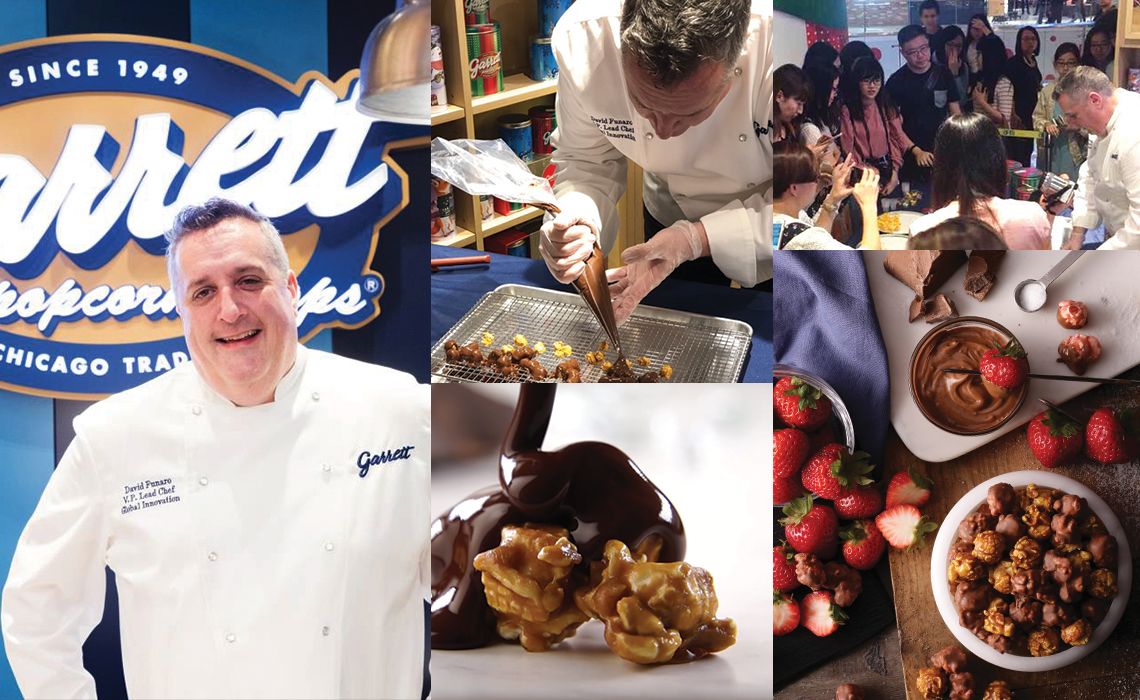 GARRETT BRANDS
Chef David Funaro
David Funaro is Vice President and Lead Chef of Global Innovation at Garrett Brands where he creates and perfects recipes for Garrett Popcorn Shops® and Frango® Chocolates.
Chef David graduated from the International Culinary Academy in Pittsburgh with a degree in Specialized Technology of Pastry Arts. David also completed a pastry course at the L'Universit'e d Le Verene in Paris. He is accredited as a Chocolatier, a Certified Executive Pastry Chef, a Certified Culinary Educator and a Food & Beverage Director.
Prior to joining Garrett Brands, David served as the Director of Operations at Norman Love Confections/Leader of Artesian Confections. Also, he was as a Global Senior Chef Chocolatier at GODIVA Chocolatier Worldwide Inc, and an owner of Global Palate Concepts.
Throughout his career, David has worked in 41 cities, in 22 countries on four continents. "The cultures and subcultures from one country to another are truly remarkable and fascinating and have helped me with my sensitivity and creativity with confectionary recipes that are relevant, delightfully appealing and timeless." David's diverse knowledge of many cultures does not stand in the way of being grounded in his family roots as his favorite cuisine still remains "anything that my mother prepares". Growing up in Pittsburgh, David had a deep admiration for his father, a disabled steelworker, who nevertheless, continued to work with his mother to cook three meals a day to help support the family. David's love for the kitchen and food led to countless hours baking with his mom where he developed a deep and lifelong passion leading to his calling as a chef.
David currently resides in Chicago. He continues to enjoy cooking for family gatherings and spending time with his mother Genevieve and daughter, Alexis. In his down time, he enjoys fine dining to comfort food, wine sharing with friends, and taking in an occasional hockey game.